Using CMS terminal UI is easy; in some aspects it is even easier than CMS Supervisor application. There are lots of different terminal emulators out there, simple and complex, free and paid. Some require extensive learning, some do not. I will show how to use TuTTY, a freeware SSH and Telnet client software, with CMS terminal. TuTTY has many advantages, one of them is that you don't even have to install it–it's so small that you can just download the executable file, drop it on your desktop and run it, nothing more. Besides being small and easy to use, TuTTY has several enhancements aimed specifically at Avaya users. One of them is native support for Sun xterm terminal type, it means you won't have to mess with settings. Well, not much anyway. :)
Here is a step by step instruction on how to connect to your CMS system.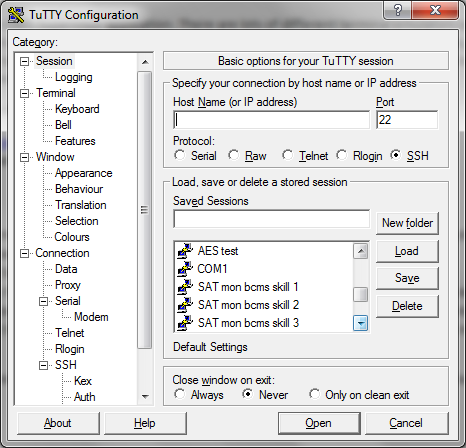 Enter your CMS system's host name or IP address in the corresponding field. Protocol is set to SSH by default, which is fine with CMS systems R13 and later.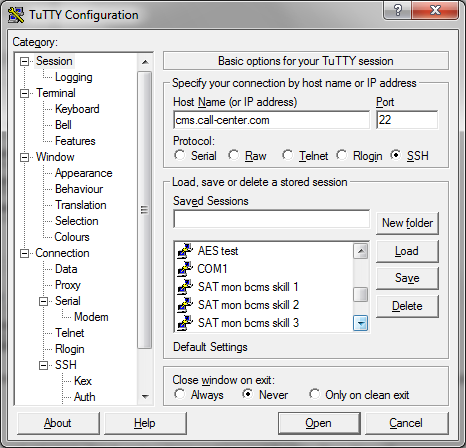 On the left pane named Category, click on Terminal – Keyboard category. Set Function keys and keypad field to "Sun Xterm".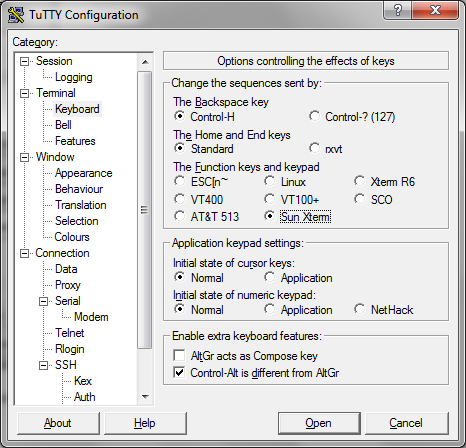 Go to Window – Behaviour (Yeah, that's British roots here) and enter something meaningful in Window title field: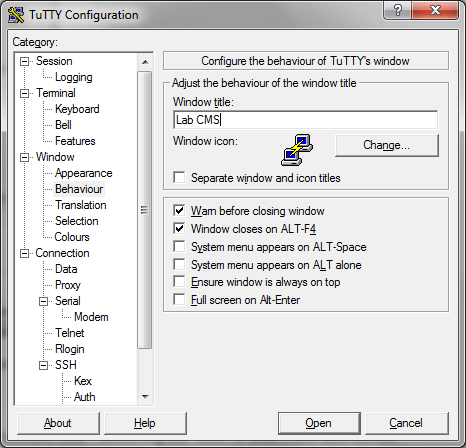 Go back to Session category and enter a name in the Saved Sessions field – something like "CMS" or alike. Press Save button.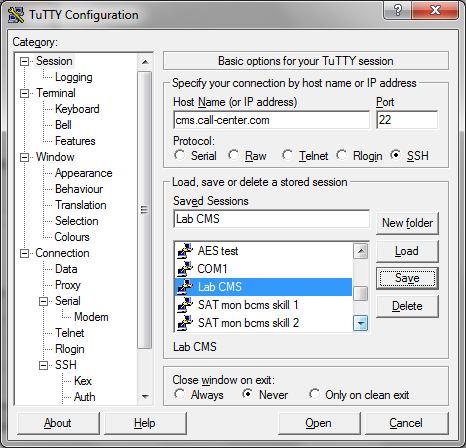 Now you have a saved session that you can run at any time. Click Open button and TuTTY should open a connection to your CMS server. If everything's right, you should see a login prompt.
Enter your username – the same that you use with CMS Supervisor application – and then your password. After that, you should see terminal type prompt. By default it is xterm so just press Enter.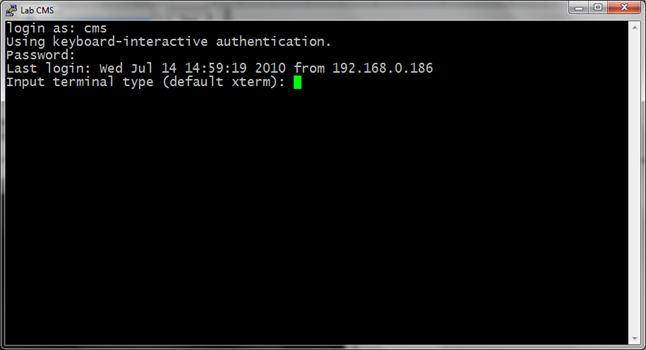 If you see messages like this, it would mean your IT guys are not doing their job. ;) In my case it's lab CMS system and its configuration is not so important so that's OK.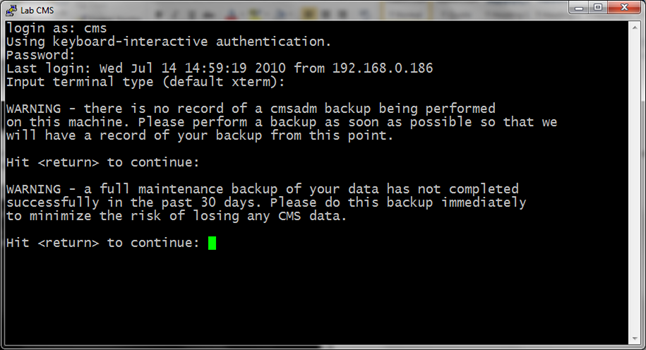 CMS says to wait for menu to come up and there is usually a slight delay, about five seconds.
Voila, you have connected to the CMS terminal. That was easy, isn't it?
After that it goes self-explanatory, I mean literally. Press F1 and choose "Automatic on" and CMS will show you help automatically for every field you need to fill.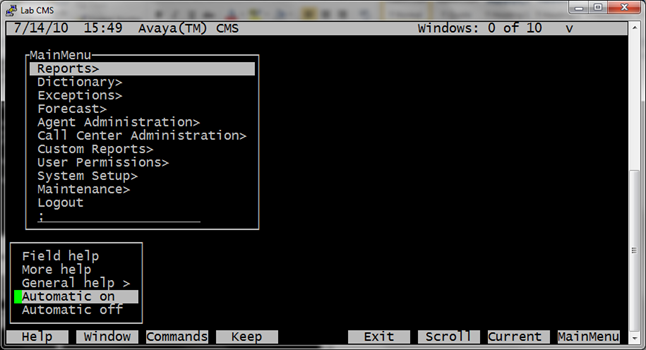 Now you will see field help every time you do something. It gets annoying after a time so don't forget that you know how to turn it off.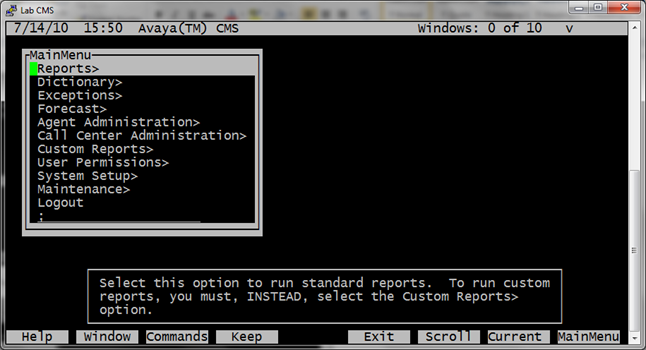 As the last but not least step, create a link on your desktop for your newly created TuTTY session. It is done with the usual right-click on desktop, choosing New -> Shortcut and browsing to tutty.exe. Remember placing it on your desktop? Well, you can move it wherever you want (and have access to) and create as many shortcuts as you need. After creating a shortcut, open its properties and add a parameter in Target field, it should be '-load "Your Saved Session Name"', without single quotes. Press OK and you're all set.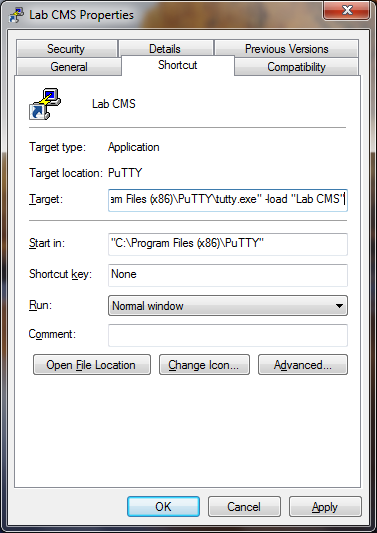 Double clicking your new shortcut will launch the saved session every time and you will only have to enter your username and password. In fact, you can avoid even that step—but it will require using cryptographic keys for authentication and that topic goes beyond this article. It is all documented though, you can read it up yourself if interested.